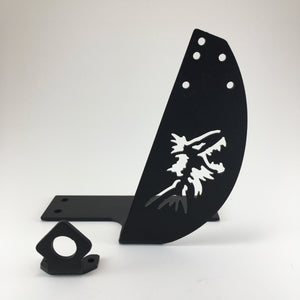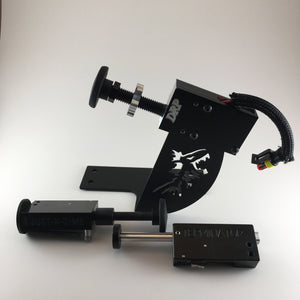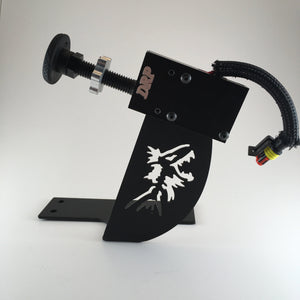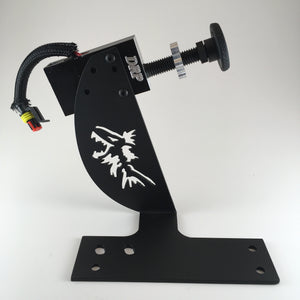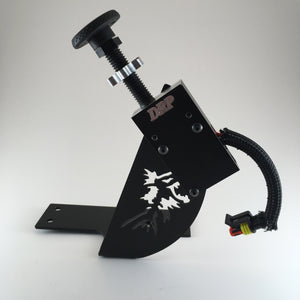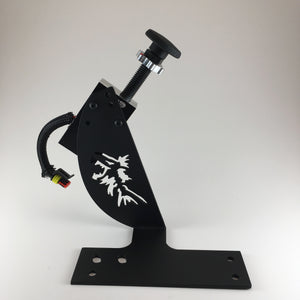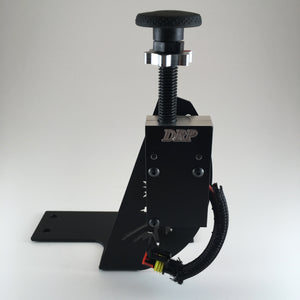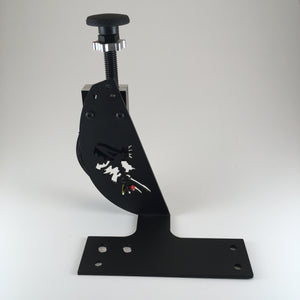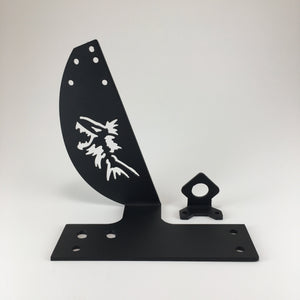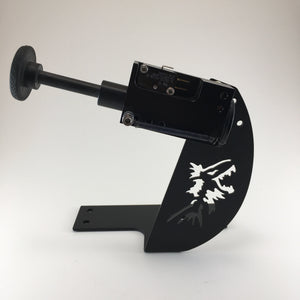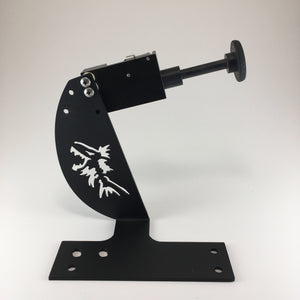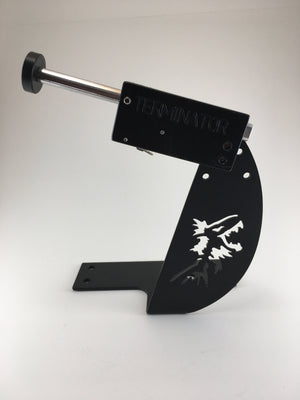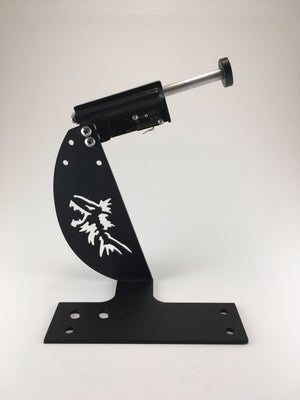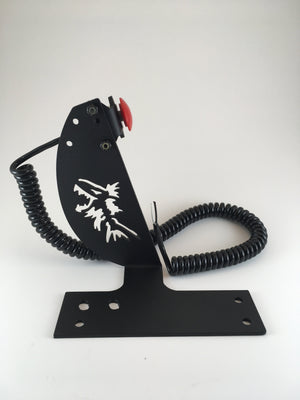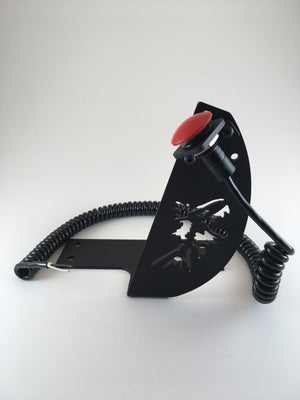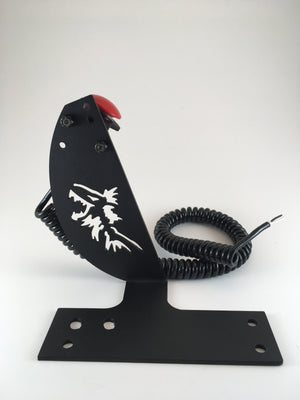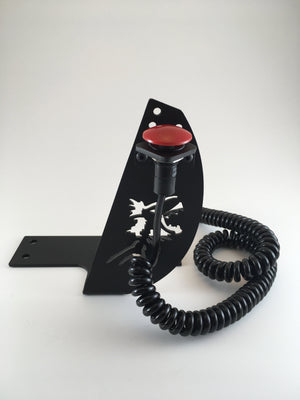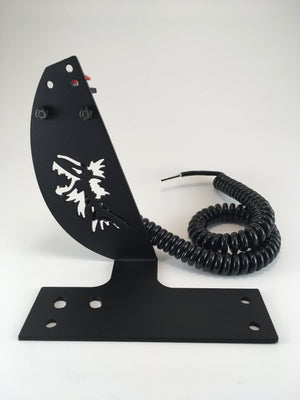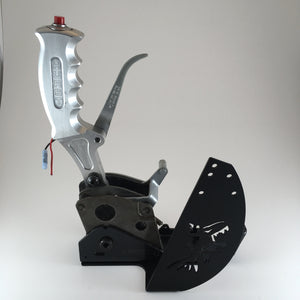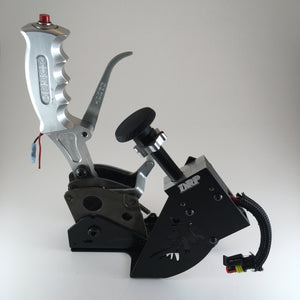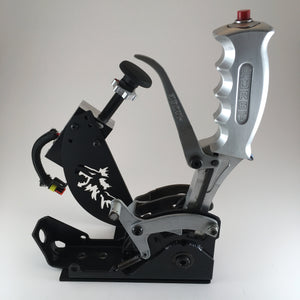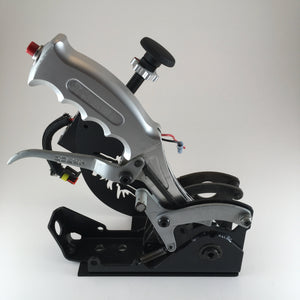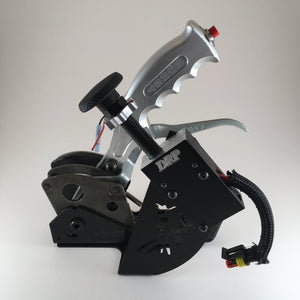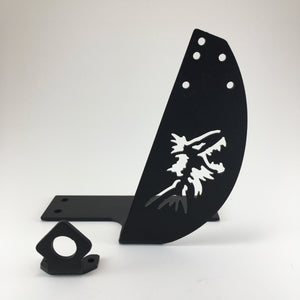 Piranha Transbrake-Button Mount
Made of 1/8" thick cold rolled steel and powder-coated finish. Designed to bolt-on under your existing B&M Pro Stick / Magnum Pro Stick or Hurst Quarter Stick / Pistol-Grip Quarter Stick shifter.
Provide a solid mounting location for your long-throw transbrake button or quick release button. Positioned just to the right side of the shifter, the transbrake button is located in a comfortable position to "rip the tree" and out of the way of accidental activation. 
This bracket will accept DRP Predator, Just-In-Time, Biondo Terminator buttons without any drilling required. Also, we have included a bracket to use your quick release RED mushroom style which makes this the ultimate universal button mount.
***Be sure to add a SPACER KIT to your purchase if you plan to use a long throw button***
Did you just buy a button and need a way to mount it fast and easy? No need for fabrication, save that time for the practice tree. 
MADE IN THE USA by Retired Special Forces Veteran.

Dimensions: 3.5" x 6.5" base plate  6.5"tall.