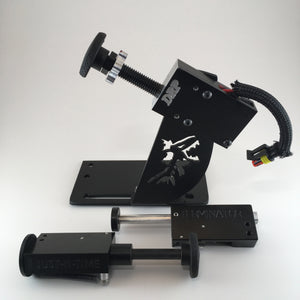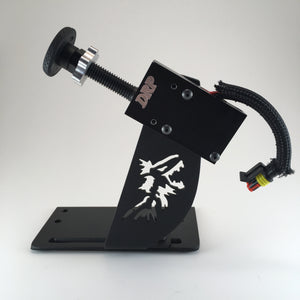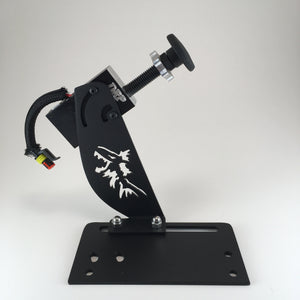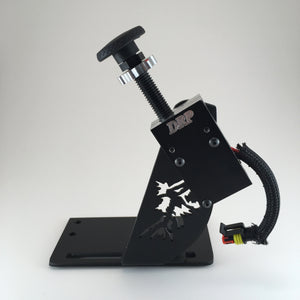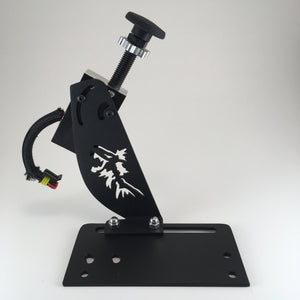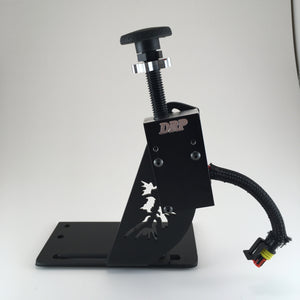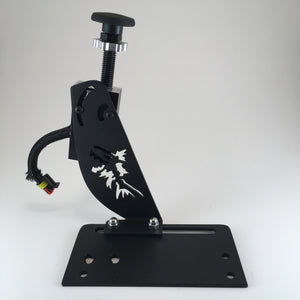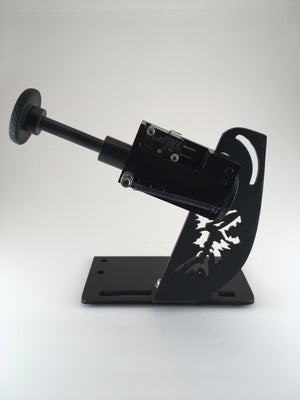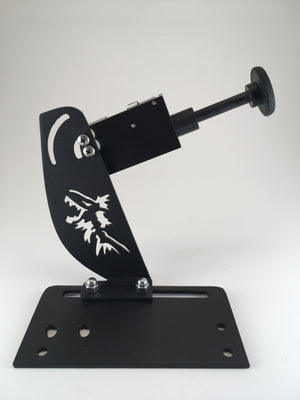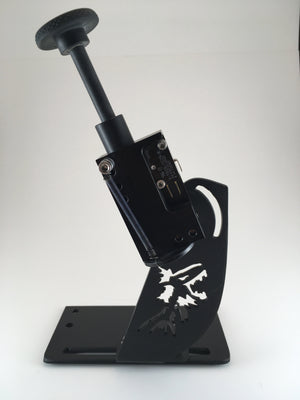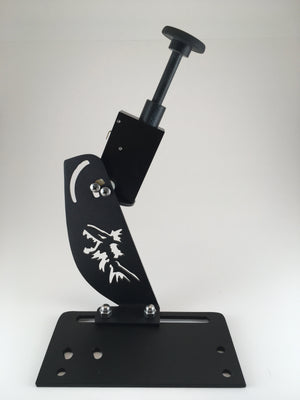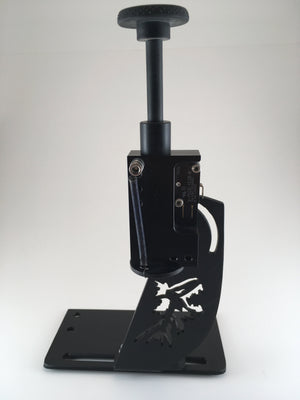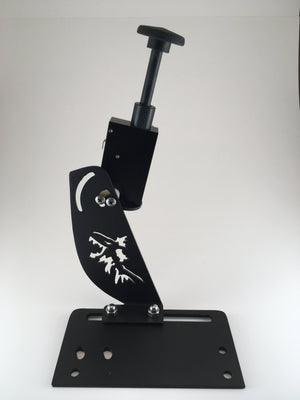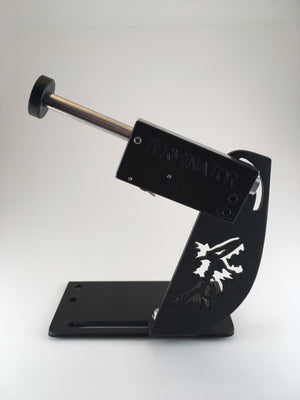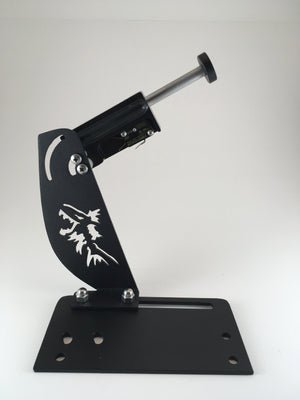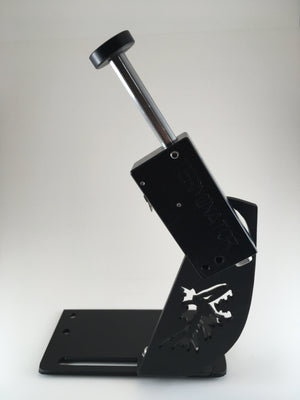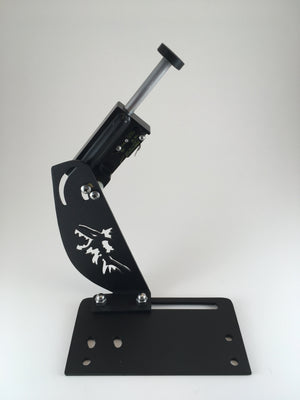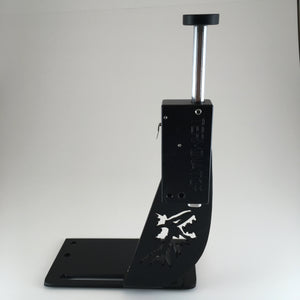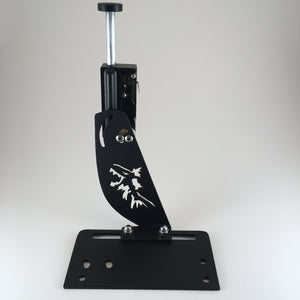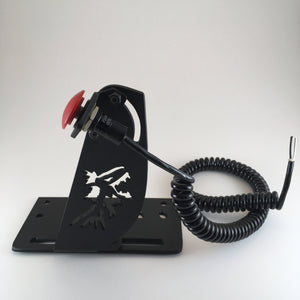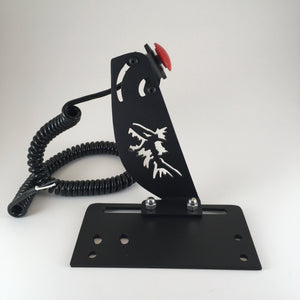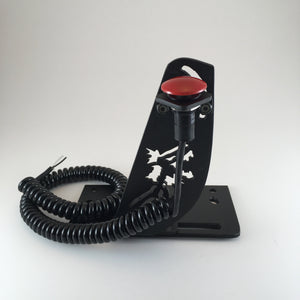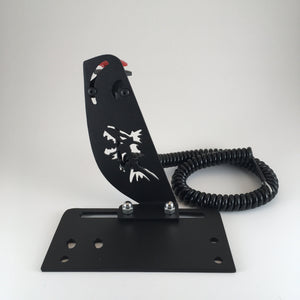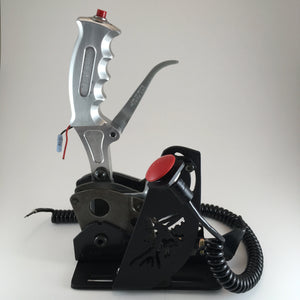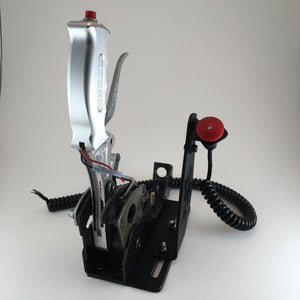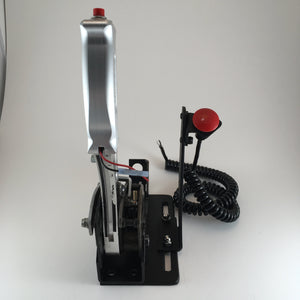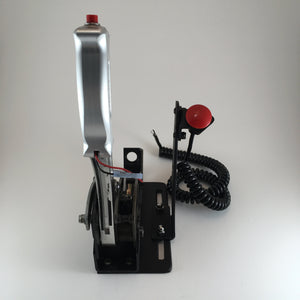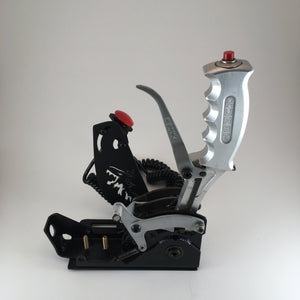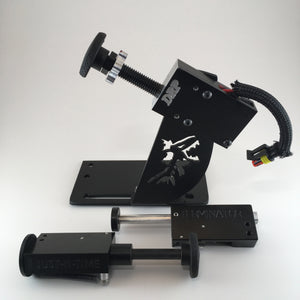 Piranha Transbrake-Button Mount Adjustable B&M/HURST/TCI
The Original Piranha transbrake button mount. Made of 1/8" thick cold rolled steel and powder-coated finish with stainless steel and black finished hardware. 
This was specifically designed with demands of top drag racers in the country. It provides a rigid mount you need for consistency, especially with long-throw buttons. The radius' slots allow you to mount the TB button at your preferred angle for killing the tree (may it R.I.P.).   The slot on the base plate allows you to position the button closer or farther away, whatever you prefer.  
This mount will fit your DRP predator, Just-In-Time, Biondo Terminator, Apex buttons and with the additional bracket included works with RED mushroom/Biondo Double O types as well.
***Be sure to add the SPACER KIT to your purchase if you plan on using a long throw button.*** 
The base plate is d
esigned to bolt-on under your existing B&M Pro Stick / Magnum Pro Stick or Hurst Quarter Stick / Pistol-Grip Quarter Stick or TCI Outlaw shifter. Other shifters may require drilling new holes.
MADE IN THE USA by Retired Special Forces Veteran
Dimensions: 3.5" x 6.5" base plate  6.5"tall